Excess Baggage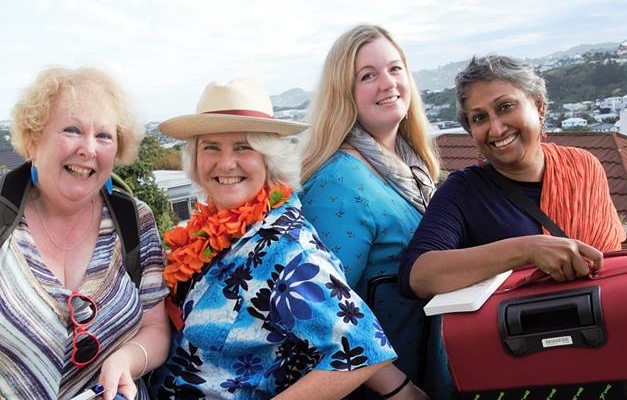 Anne, Geeta, Nicola and Sandra hail from Wellington City Chorus where they are baritones by day, and all four quartet parts by night. They look forward to entertaining you in the Region 35 Open Division for the first time in 2020 with a set based on their shared love of travel and sense of the ridiculous. Come join them on their Facebook page for regular Tag Tuesday posts and other updates:
https://www.facebook.com/ExcessBaggageQuartet/


Fire and Ice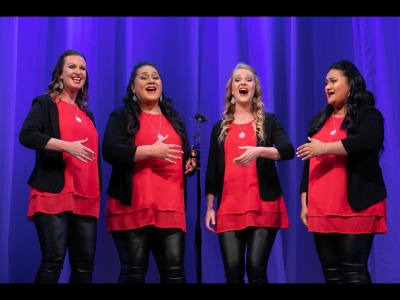 Fire & Ice have been singing together since September 2017 and proudly represent 3 different cities: Henri and Jane E (Wellington), Cat (Christchurch) and Jane M (Hamilton).
This means that rehearsal times, though few in number, are packed with singing, coaching, laughter, learning, eating and more singing! (and maybe more eating)...
Their first contest together in May 2018 saw them come away as the Region 35 Quartet Champions, giving them the honour of representing NZ at the International contest in St Louis October 2018. Ranked last with the lowest scoring qualification score, Fire & Ice managed to work their way up the ranks finishing 23rd overall out of 42 competing quartets, a result that they are very proud of. They love to sing all types of music and are involved with bands, school groups, musical theatre and church.
Contact: Henrietta Hunkin-Tagaloa - henrietta.hunkin@gmail.com

Revelry
Sharon, Kaye, Bernadette and Trish comprise a medal-winning quartet who have been singing (and laughing) together for 10 years.
Revelry Quartet has been successful with comedic performance packages in the "open division" in New Zealand since 2015, when they participated in it for the first time. Last year, Revelry travelled to Hobart in Australia to participate in Sweet Adelines Australia's Open Division. Being the only quartet registered for this division, their entertaining package was extremely well received.
Contact - Patricia: patricia.veen@thomsonreuters.com
ROXY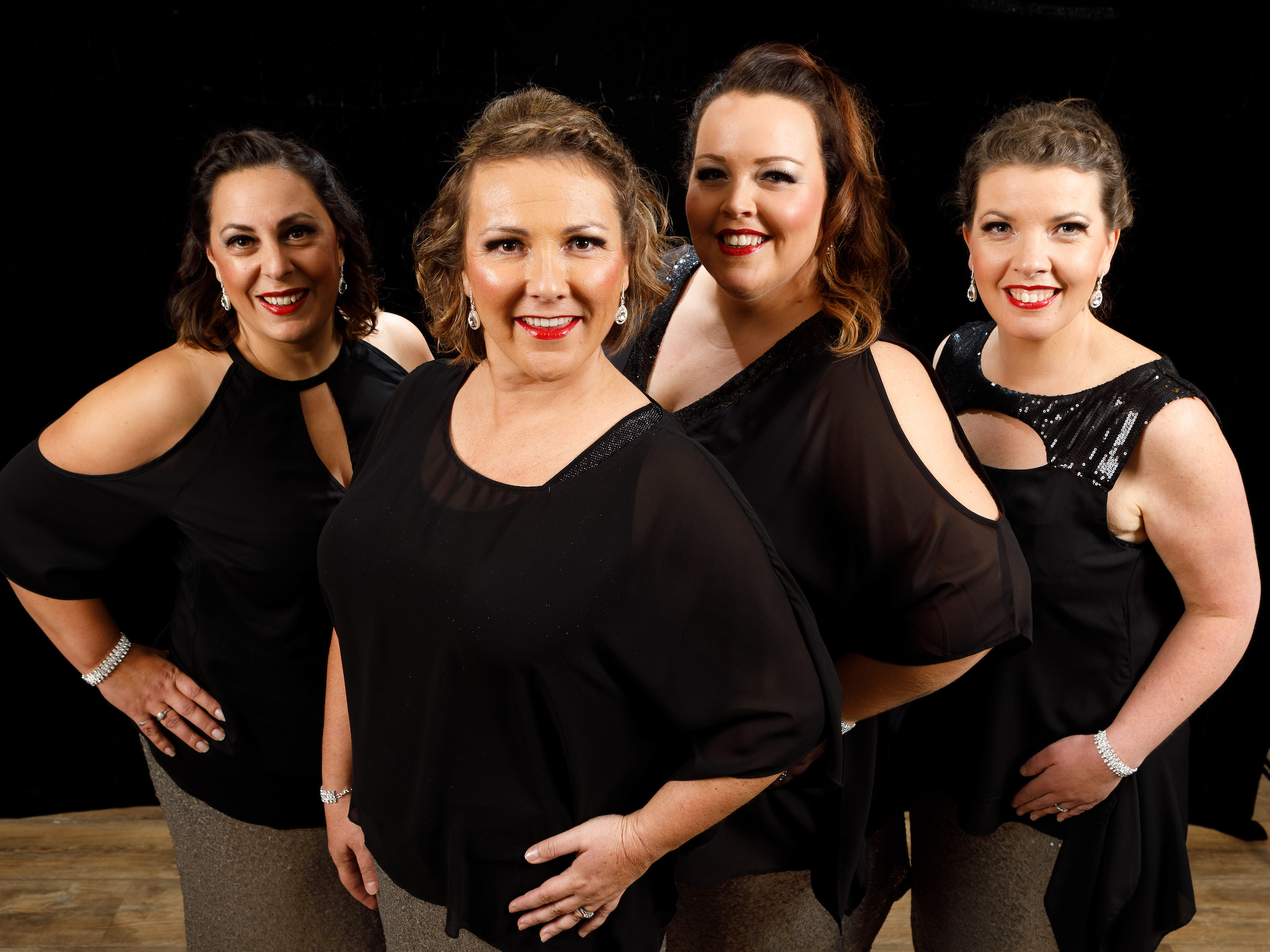 ROXY consists of 3 leads and a tenor, all of whom have been in previous medal winning quartets.
Claire, Liz and Shelley are members of Wellington City Chorus and Jocosa is the Master Director of Greater Auckland Chorus.
Combined they have over 70 years membership with Sweet Adelines. They had a switch up of parts these last few months (hence the original parts of ¾ of the quartet being lead!) and were very surprised to take away the Gold in Dunedin at the NZ Sweet Adelines Quartet Competition in May this year, setting a new high score record for this region. Feel free to check out their facebook page to keep up to date!
https://www.facebook.com/ROXY.Quartet.NZ/
Email: roxyquartet@gmail.com