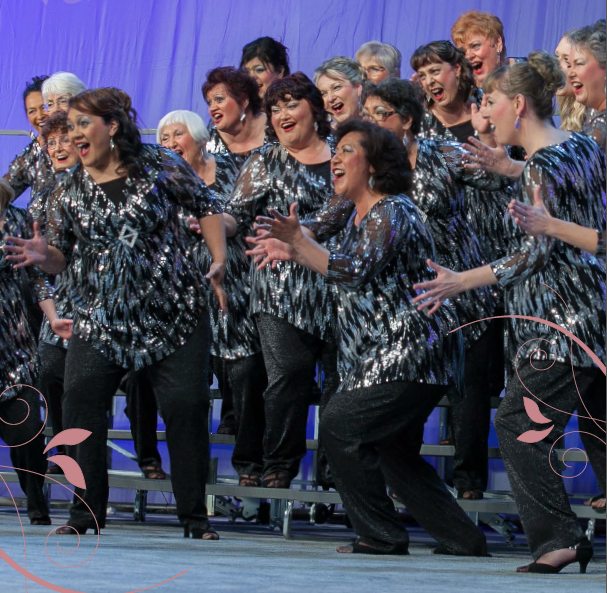 Wellington City Chorus is a group of dedicated and talented women (and one man) who perform one of the few musical art forms that originate in the United States - Barbershop Harmony.
Wellington City Chorus is a chapter of Sweet Adelines International. This non-profit organisation is dedicated to teaching, learning and singing four-part harmony, barbershop style, through performances and teaching, perpetuating and creating a love for this style of A Cappella singing in our community.
Wellington City Chorus is fortunate to have David Brooks as our Director – skilled in and enjoys the craft of barbershop and willingly passes on his knowledge.
As previous national champions Wellington City Chorus has represented New Zealand on the international stage in Las Vegas, Hawaii, Denver, Baltimore and St Louis.
Wellington City Chorus currently has around 75 members, having grown by leaps and bounds since its inception in 1998. We always welcome new members so come along to a rehearsal to find out if barbershop is for you!